OSCARS OF SCIENCE AWARD $22 MILLION IN PRIZE MONEY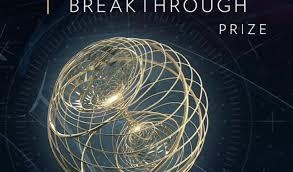 Du 22/01/2018 au 28/02/2018

In true Hollywood style, the most glitzy event in the scientific calendar took place at the beginning of December when the Breakthrough Foundation gave away $22m (€18.65m) in prizes to dozens of physicists, biologists and mathematicians at a ceremony in
Silicon Valley. The winners this year include five researchers who won $3m (€2.5m) each for their work on cell biology, plant science and neurodegenerative diseases, two mathematicians, and a team of 27 physicists who mapped the primordial light that warmed the universe moments after the big bang 13.8 billion years ago.
Now in their sixth year, the Breakthrough prizes are backed by Yuri Milner, a Silicon Valley tech investor, Mark Zuckerberg of Facebook and his wife Priscilla Chan, Anne Wojcicki from the DNA testing company 23andMe, and Google's Sergey Brin. Launched by Milner in 2012, the awards aim to make rock stars of scientists and raise their profile in the public consciousness.
The annual ceremony at Nasa's Ames Research Center in California provides a rare opportunity for some of the world's leading minds to rub shoulders with celebrities, who this year included Morgan Freeman as host, fellow actors Kerry Washington and Mila Kunis, and Miss USA 2017 Kára McCullough.