2005 TII Annual Conference
From 27 Apr 2005 to 29 Apr 2005
Location : Fribourg (CH)
---
Company networking for improved innovation and industrial performance
Hosted by CCSO, the Innovation Support Network to SMEs of Western Switzerland, and its spin-off company HARMONY SOLUTIONS S.A.
The conference began with a pre-programme on the afternoon of 27 April incorporating a guided visit to the Ecublens Science Park in Lausanne (transport provided) and the opening of the exhibition of tools and posters at the conference venue. This was followed by a First Tuesday event with Swiss companies and a welcome reception. The official programme began on 28 April with a mix of high-level plenary presentations in the morning and a choice of parallel sessions in the afternoon following 3 different tracks:
Individual company innovation
Industry-research innovation actions
Innovation networks and clusters
The programme continued on 29 April with a choice of interactive workshops on tools and methods for collaborative actions and innovation and concluded in the afternoon with a presentation by luminary speaker, Guy Cloutier, on "Creativity builds business". An evening excursion to Charmey to sample the delights of a fondue supper, followed the next day by a guided tour of Fribourg and a visit to the "Maison du Gruyère", were offered as post-conference attractions.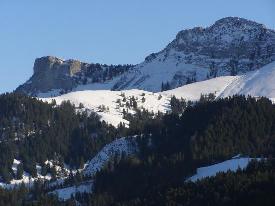 Documents
Programme
---
To read more you must log in to your member's account.