2007 TII Annual Conference
From 02 May 2007 to 04 May 2007
Location : Paris (F)
---
Innovation for development. Organised in collaboration with UNESCO.
Innovation, the successful exploitation of new ideas, is widely recognized as a major driver of economic growth. The same goes for globalization. However, three-quarters of the world's population is denied access to the benefits of these two phenomena. The 2007 TII annual conference, which wasorganized in collaboration with the United Nations Educational, Scientific and Cultural Organization (UNESCO), put the spotlight on how innovation, science and new technology is being harnessed through a whole range of international, national, corporate and private programmes, schemes and initiatives for the benefit of the world's developing countries and populations. Many TII members from the university, business development and consultancy sectors are already involved in this process.
Conference participants from both developed and developing nations and representing programme initiators, managers and implementers were given a unique opportunity to share experience and build new partnerships for future initiatives and projects.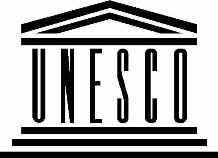 Documents
Photo gallery
---
To read more you must log in to your member's account.