2009 Innovation Tools Fair
27 Nov 2009
Location : Brussels (B)
---
Thirty-five participants from 17 countries gathered in Brussels on 27 November for the first ever TII Innovation Tools Fair.
The formula is very straightforward: to bring owners/developers of innovation tools into contact with those who are seeking to identify tried and tested tools that can be imported or adapted for use in their own organisation. Originally it was intended to employ a speed dating format so that everyone could have the opportunity to speak to all the other delegates, but because of the popularity of the event it was later decided to invite the tool owners to make a short pitch in front of the audience, followed by individual appointments upon demand.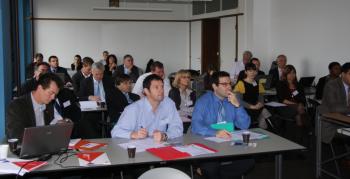 Photo gallery
---
To read more you must log in to your member's account.