2009 TII Annual Conference
From 22 Apr 2009 to 24 Apr 2009
Location : Thessaloniki (GR)
---
Regional excellence in innovation.
Some rather mixed spring weather awaited the 110 conference guests from 30 countries in the northern Greek city of Thessaloniki on 23-24 April.

Why the theme of regional excellence in innovation?

Because, faced with today's challenge of sustaining competitiveness in a world of global competition, Europe's regions are required to improve their own regional innovation system and adapt the offer of innovation support services to the rapidly changing needs of local companies and, in particular, SMEs.

The recent slow-down of the world economy and the spectre of recession make this challenge all the more urgent as the need for new, tried and tested approaches becomes indispensable.

TII's 2009 conference therefore showcased examples of programmes, schemes and models which were able to demonstrate their real impact on raising regional innovation performance through facts, figures and anecdotal evidence or success stories.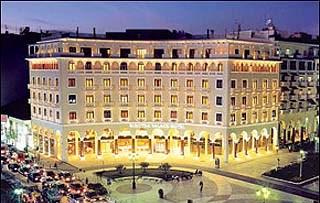 Documents
Logistical information
---
---
---
Programme
---
Photo gallery
---
To read more you must log in to your member's account.