From 07 Sep 2009 to 11 Sep 2009
Location : Ljubljana (SLO)
---
Organised by TII in collaboration with Joseph Stefan Institute, EEN and ISPIM.
The 2009 Summer School was held in the Rector's room of the University of Ljubljana.
The topics covered in this programme include:
Negotiation skills and the art of reaching agreement
Interactive ideation for problem-solving and business development
Assessing the commercial potential of early-stage technologies
The entrepreneurial university: finding the need, funding the support, creating the tools, and educating the staff and students
Access to finance and introduction to risk capital and early-stage financing - investment readiness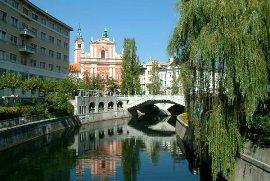 Documents
Programme
---
Photo gallery
---
To read more you must log in to your member's account.