2010 TII Annual Conference
From 28 Apr 2010 to 30 Apr 2010
Location : Düsseldorf (D)
---
Innovation 3.0: Challenges, Needs and Skills of the New Innovation Era
TII members coverged on the Ruhr cities of Düsseldorf and Mülheim on the occasion of the assocation's 2010 conference "Innovation 3.0". New paradigms of innovation have appeared which reflect the challenges of bringing together and exploiting globally distributed knowledge for new technology, products and services. Over the past decade we have experienced "Open Innovation" (aka Innovation 2.0) following on from the conventional closed innovation model (aka Innovation 1.0). We became familiar with user integration, open technology transfer models and impressive case studies coming mainly from large industry. "Innovation 3.0" raises the vital question: is there a third way, especially for SMEs, to master the challenges of balancing closed and open innovation? What are the needs and skills which are relevant to innovation players, on a corporate, intermediary and policy level?

By way of a rich programme of formal presentations, discussion panels and innovation cafés, the TII 2010 conference set about shedding light on some of these important issues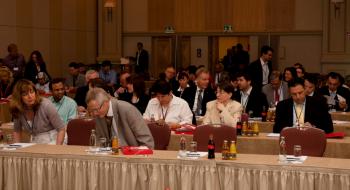 Documents
Programme
---
Photo gallery
---
To read more you must log in to your member's account.