From 10 Sep 2012 to 14 Sep 2012
Location : Cracow, Poland
---
The 2012 edition of the TII summer school is being held in collaboration with Cracow University of Economics at their campus in the town centre. This year's programme contains 3 completely new sessions...
The programme line-up at our 2012 summer school consists of 5 self-contained workshops:
From Idea to Business Creation - Evaluating the Real Potential, delivered by Raphaël Cohen (CH)
2.0 Approaches for International Collaboration and Technology Transfer, delivered by Salvador Pastor (E)
Making the Business Case for Technology Opportunities, delivered by Max Nielsen (DK)
Business Models for Commercialising IPR, delivered by Robert Goodfellow (UK)
Open Innovation/Innovation Management, delivered by Arjan de Bruin (NL)
The cost of the 5-day course is EUR 990 for TII/ProTon Europe members and EUR 750 for members based in a Central or Eastern European or MEDA country. Non-members pay EUR 1 390 or EUR 990 if coming from a CEEC or MEDA country (a saving of EUR 200 may be made by becoming a member of TII - see home page for application form).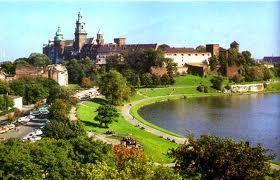 Documents
Programme
---
Photo gallery
---
Registration
---
To read more you must log in to your member's account.