From 09 Sep 2013 to 13 Sep 2013
Location : Split, Croatia
---
TII's 5-day skills development course for the technology transfer and innovation support professions is being organised this September in collaboration with the Technology Transfer Office of the University of Split. The full programme is now on-line.
This September we are celebrating the arrival of the EU's 28th member state - Croatia - by holding our 2013 summer school in the coastal town of Split. Hosted by the Technology Transfer Office of the University of Split, this unique 5-day course gives you the opportunity to sharpen your skills in different aspects of the technology transfer business through practical, case-based workshops which are delivered by an international team of leading innovation support and technology transfer practitioners. And as the key to success in the tech transfer business is not just about what you know but who you know, the summer school also offers multiple opportunities for networking and experience exchange.
The line-up for this year's course is as follows:
Day 1: Negotiation Skills and the Art of Reaching Agreement, Henning Sejer Jakobsen, Danish Technological Institute (DK)
Day 2-3: Making the Business Case for Technology Opportunities (Practical Bridge-Building between Science and Business), Max Nielsen, MaxInno (DK)
Day 3-4: From Idea to Business Creation - Evaluating the Real Potential, Raphaël Cohen, Getratex (CH)
Day 5: Solving Problems and Developing Sustainable Business with Interactive Ideation, Guido Giebens, ANTRIM (B)
The cost of the full course is EUR 990 for TII members and EUR 1 390 for non-members and this covers tuition, course materials, refreshments and lunch on each day. A special rate of EUR 750 is available for students. Hotel rates have been negotiated for participants in three centrally located hotels at under EUR 500 for 5 nights (see programme for further details). As Split is a popular destination and September is still the high season on the Adriatic coast, we encourage you to book your place early, especially to guarantee your accommodation at a reasonable price.
At TII we believe strongly in developing and coaching the talents of the next generation of TT and innovation support professionals. The summer school offers an ideal learning environment to stimulate that process. Book your place here: http://www.surveymonkey.com/s/5XKFQLC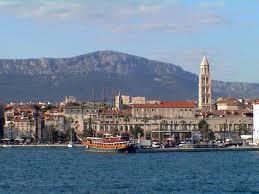 Documents
Programme
---
Registration
---
To read more you must log in to your member's account.