From 18 May 2015 to 20 May 2015
Location : Singapore
---
TII's 2015 Annual Conference is to be held in collaboration with Bio-Asia and also offers a unique opportunity to discover Singapore's leading edge innovation economy. Catch the early-bird rate of SGD 550/EUR 375!
See also our conference website at http://verlion.com.sg/TII-BioAsia2015/
In 2015, TII will once again take its annual conference outside of Europe to one of the most dynamic innovation hotspots in the world – Singapore. Consistently ranked in the top ten most innovative countries, our programme will offer an opportunity to see first hand the initiatives, resources and experiments that have helped Singapore become best in class in the international innovation leagues.
Innovation is recognized as a key contributor to countries' growth and competitiveness. Yet creating the environment for sustainable innovation that has economic and social impact is difficult and costly. At the TII 2015 conference we intend to take a fresh look at innovation – hence the title "Innovating Innovation" – to highlight new trends and developments which improve innovation outcomes for the benefit of science, business and society.
PROGRAMME
Peter DROELL, Acting Director, Innovation Union and European Research Area, of DG Research and Innovation of the European Commission, has confirmed as our keynote speaker from Europe.
Professor Tien Y. WONG, Provost's Chair, Professor & Medical Director, Singapore National Eye Center will speak on innovative eye research outcomes, and
Daniel GRANT, Senior Director and Head, External Research & Development Innovation, Pfizer will give insights into Pfizer's approach to collaborative innovation in the Asia-Pacific region.
We are offering 3 consecutive daily tracks
Day 1 – New Approaches to the Innovation Process: creative design of innovation itself for productivity and efficiency
Day 2 – New Ways to Monetize Innovation: redesigning links between innovation and commercialization
Day 3 – Innovating for Social Impact: innovation addressing social needs and bottom of the pyramid
We still have a number of speaking slots open. If you wish to contribute to the programme, please get in touch with the TII Secretariat at tii@tii.org
We look forward to welcoming you to our conference in Singapore!
Conference Website: http://verlion.com.sg/TII-BioAsia2015/index.html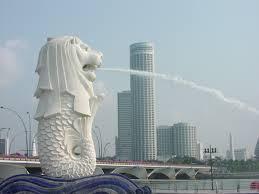 Documents
Registration
---
To read more you must log in to your member's account.