Ten Great Ideas for Marketing Innovation
From 14 May 2009 to 15 May 2009
Location : Milano (I)
---
The latest science marketing clinic was held over two half-days at the Politecnico di Milano and organized in association with Calibre Communications, Netval and ProTon Europe.
An international group of 13 participants from the three knowledge transfer and innovation support associations benefited from the rich experience of Calibre Communications workshop presenter, Judith Marcure, who shared with them a series of strategic and tactical marketing examples and job tools that they could put to use in their own organizations.
One of the "10 great ideas" related to how the success of our projects and processes should be measured in time- and resource-pressed knowledge organizations. One of the most common mechanisms which senior executives cite as encouraging sustainable innovation is the use of effective metrics to evaluate progress during and impact following new projects. While we should not impede the momentum of projects and campaigns, we need to apply metrics at various stages of the project to find out how it is going, what impact it has had and whether modifications are needed. For example, we need to look at whether the project is consistently delivering on:
Clear objectives
Cear benefits
Evidence the project is worth the effort
Specific action plans
Reduced risk
Clear roles and responsibilities
Involvement by stakeholders
Resource management
Energy and commitment
Adequate presentation and persuasion skills to disseminate results
What should our metrics be? There is no one answer that will suit all organizations. We must choose metrics and assessment methodologies for their potential to measure success on various levels important to our organization. Participants at the Milan workshop used innovation audits and other assessment tools to rate their organizations, concluding that they – mostly universities – generally support innovation well. However, the delegates considered that additional training and job tools were required to help improve communication, market insights and to manage stakeholders more effectively.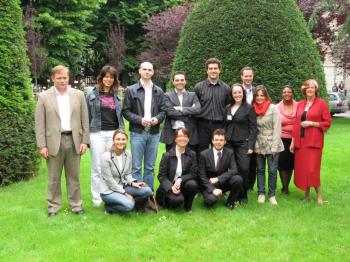 To read more you must log in to your member's account.