TII Dialogue: Energize.Commercialize.Internationalize
From 23 Mar 2017 to 24 Mar 2017
Location : Vaasa, Finland
---
A 2-day exchange among international research commercialization experts on hot topics and trends on bridging the research-to-market gap
This 2-day event features a series of open and frank exchanges among technology transfer and research commercialization experts from around the world on the current challenges of bringing new innovations to market. Whether you call it technology transfer, research exploitation or technology commercialization, the route is long, complex and full of obstacles. The intention is to energize the debate with new insights about what works well in bridging the research-to-market gap and by opening up the dialogue with the industrialists, researchers and cluster companies attending the Vaasa Energy Week 2017. More information on the week's events at http://energyvaasa.vaasanseutu.fi/energyweek/
The TII hub is a global online community offering expert skills and services which are available to assist universities, RTOs, companies and regions to commercialize their inventions and new technologies or to put in place programmes and schemes which aim to maximize the ROI of the research developed in their region. Thanks to its international nodes in China, India, Korea and South America, TII also offers its partners and members the opportunity to internationalize their research commercialization efforts (both inward and outward technology transfer).
We look forward to engaging in an energizing exchange with you during the Vaasa Energy Week!
TRAVEL
Vaasa is located on the west coast of Finland, some 400km from Helsinki. There are regular flights to Vaasa via Helsinki or Stockholm from all European hubs, with the last flight of the day arriving just after midnight.
ACCOMMODATION
WE RECOMMEND THAT YOU BOOK YOUR ROOM EARLY BECAUSE OF THE HIGH DEMAND DURING VAASA ENERGY WEEK!
Distances between venues within the city of Vaasa are short, however you may wish to focus your search for a suitable hotel on the following:
RATES
2 days: €300 for TII members / affiliated networks (e.g. ISPIM), €350 for non-members
1 day: €200 for TII members / affiliated networks (e.g. ISPIM), €250 for non-members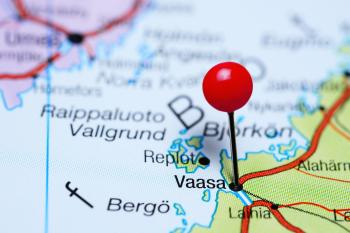 Documents
Programme
---
Registration
---
To read more you must log in to your member's account.