�

My Commercialization Expert

Welcome to our unique online community of commercialization experts.

Find the commercialization expert with the right skills and technical knowledge for your research/industrial/consultancy project. As a potential client, you can search the database free of charge and send a message to the expert(s) of your choice. Alternatively, you can register as an expert for a €50 sign-up fee (free for TII members) and increase your visibility to potential new clients.

As part of our experiment with a new business model, we ask you to make a small donation to TII only in the case of acquiring new business (5% up to a maximum of €500).
TII Commercialization Expert Database
TII Research Commercialization Training
Commercialization Collaboration Portfolio
Welcome to the TII Commercialization Hub
a global online community offering expert skills and services which are available to assist universities, RTOs, companies and regions to commercialize their inventions and new technologies or to put in place programmes and schemes which aim to maximize the ROI of the research developed in their region. Thanks to its international chapters in China and Korea, TII also offers its partners and members the opportunity to internationalize their research commercialization efforts (both inward and outward technology transfer).
TII China Chapter
TII Korea Chapter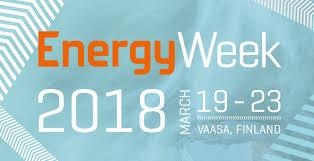 TII Innovation Dialogue
From 22 Mar 2018 to 23 Mar 2018
Location : Vaasa, Finland
Informed and informal debate on clean energy technologies and the circular economy (harvest, converge, storage) with a special focus on commercialization and internationalization issues.
More information
After a marathon 17-hour negotiation session which finished in the small hours of Saturday 18 November, EU negotiators agreed  to allocate an extra €110 million to the Horizon 2020 research programme in 2018.
Du 22/01/2018 au 28/02/2018